If This Than That, or IFTTT for short, is a web service that connects services you use every day online. It takes its name from a common programming statement called a conditional If X than Do Y, which might then be followed by further commands. Today you can use the IFTTT app as well from your mobile device to set up powerful recipes to help you throughout your day.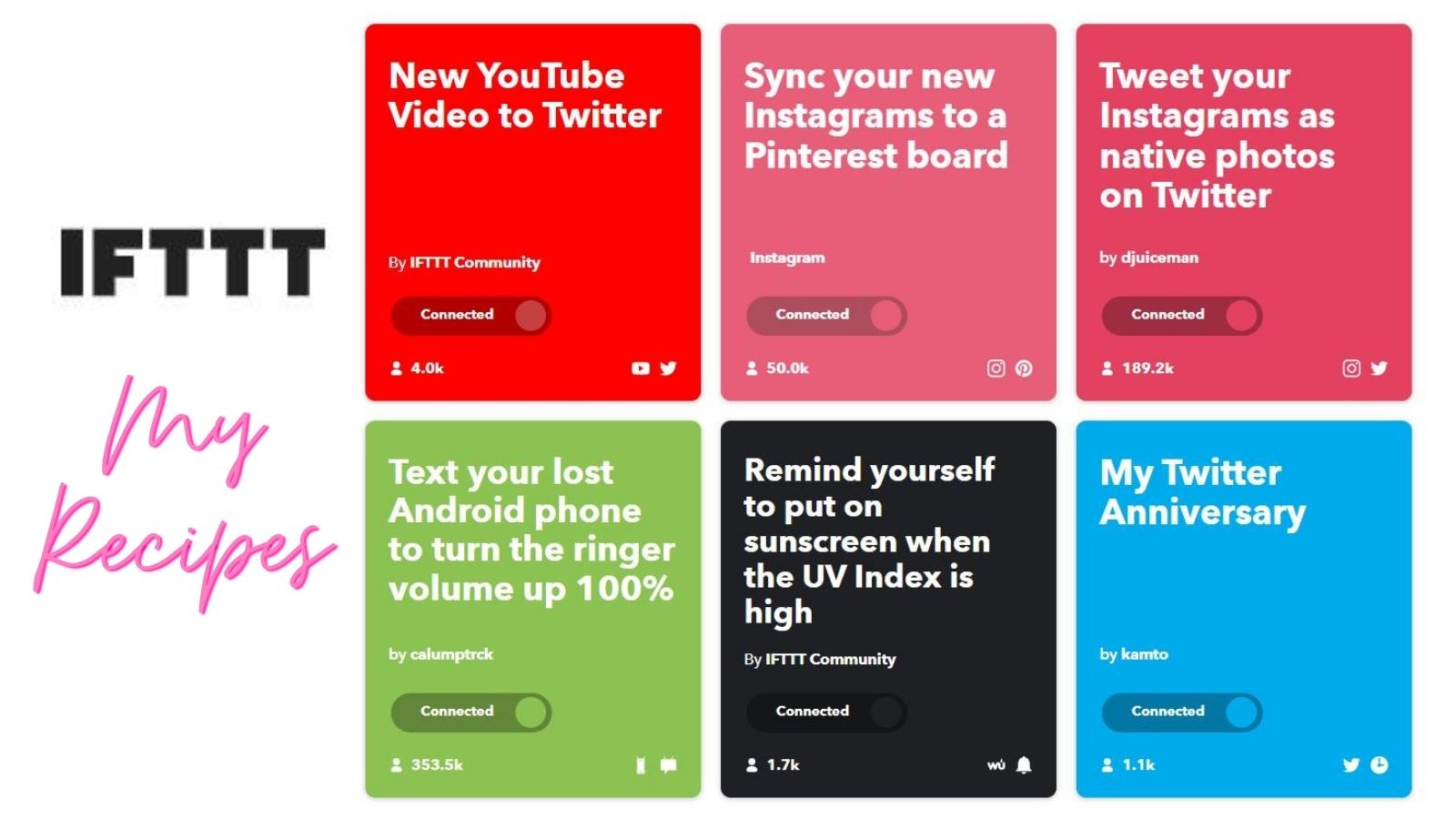 IFTTT – A Powerful Tool For You
The folks behind If This Than That wanted to make it easy to connect the services we use to simple triggers that could be set up in this fashion. It sounds simple. It is deceptively so. IFTTT is a powerful tool, but there is a learning curve that is difficult to explain. So let's start at the beginning.
Why might you need the power of If This Than That? How will it accomplish your goals?
Five Reasons to use IFTTT
The best way to learn about IFTTT is just to use it!
What will happen when you join IFTTT?
After signing up for IFTTT, you are going to be immediately invited to use your first recipe. Great! They want you to use a recipe to stay updated with changes to If This Than That. Let's select it.
Now we get a new screen that shows we have created one recipe. Those four buttons on the right are important.
The furthest left will turn off your recipe if you wish. Clicking it again will enable it.
The arrow with the circle will perform a check for a trigger immediately.
The arrow in the square will let you share your recipe publicly. All recipes are private by default.
The furthest right arrow will let you edit your recipe.
Normally I would explain how to create a recipe at this point. Actually, there is little point in doing so. One of the most powerful tools of IFTTT is the ability to search public recipes and use them as your own.
Finding IFTTT Recipes From Search
Choose Browse from the top menu. Enter the service that you want to use in the search field. For example, I will look for Buffer App.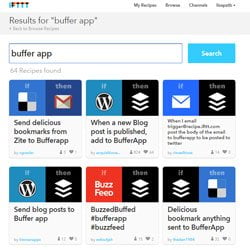 As you can see the search bar automatically completed my search. Click the pop up.
This screen is awesome, it automatically sorts all the recipes that contain Buffer App either as a trigger (the this) or an action (the that).

Now, you can do so much more! You can sort by popularity, by date, by trigger, or by action.
I am going to choose to search by all-time popularity and use this recipe that will share (If this) a newly published WordPress post and add it as an update to my Buffer (than that).
You can activate your channels from this screen. However, you must give IFTTT access to your accounts. You only need to authorize them once and you can revoke the permissions.
Just click the buttons and say yes to all the screens that follow.
Click the use this recipe button after your channels have been authorized.
You are done!
The IFTTT App
If you have the IFTTT app on your mobile phone it will work with one of Lisa's favorite recipes, converting Instagram posts right onto the Twitter feed.
Do you know how many tweets in a day you can post? 💬

The answer is probably more than you think. 💭

👉 Most social media network posts average are around 1-5x posts a day.

Any more than that and you would be considered a social media pest.😒

But not… https://t.co/kWB6pRrvWz pic.twitter.com/o99HdF5D4g

— Lisa Sicard 👩‍💻🙂💭 (@Lisapatb) August 18, 2022
IFTTT Premiums
You can upgrade your IFTTT account or app by going with their premium program today. Plans start as little as $2.5 per month.
Of course, you are going to want to edit your recipe to your liking.
This article on IFTTT has a more complete rundown of how to create your own recipes or edit one that you have found in your search,
What services or apps do you use to help you manage your daily online routine?  Let me know in the comments!
Latest posts by Susan Silver
(see all)