Do You Want More Social Shares?
Do you wonder how some bloggers get so many more social shares on their posts? I noticed some posts lately reaching into the thousands of shares.
Do you wish you could have more social shares on your own blog posts?
I asked a few bloggers who get a lot more social shares than average on their posts how often they share their own.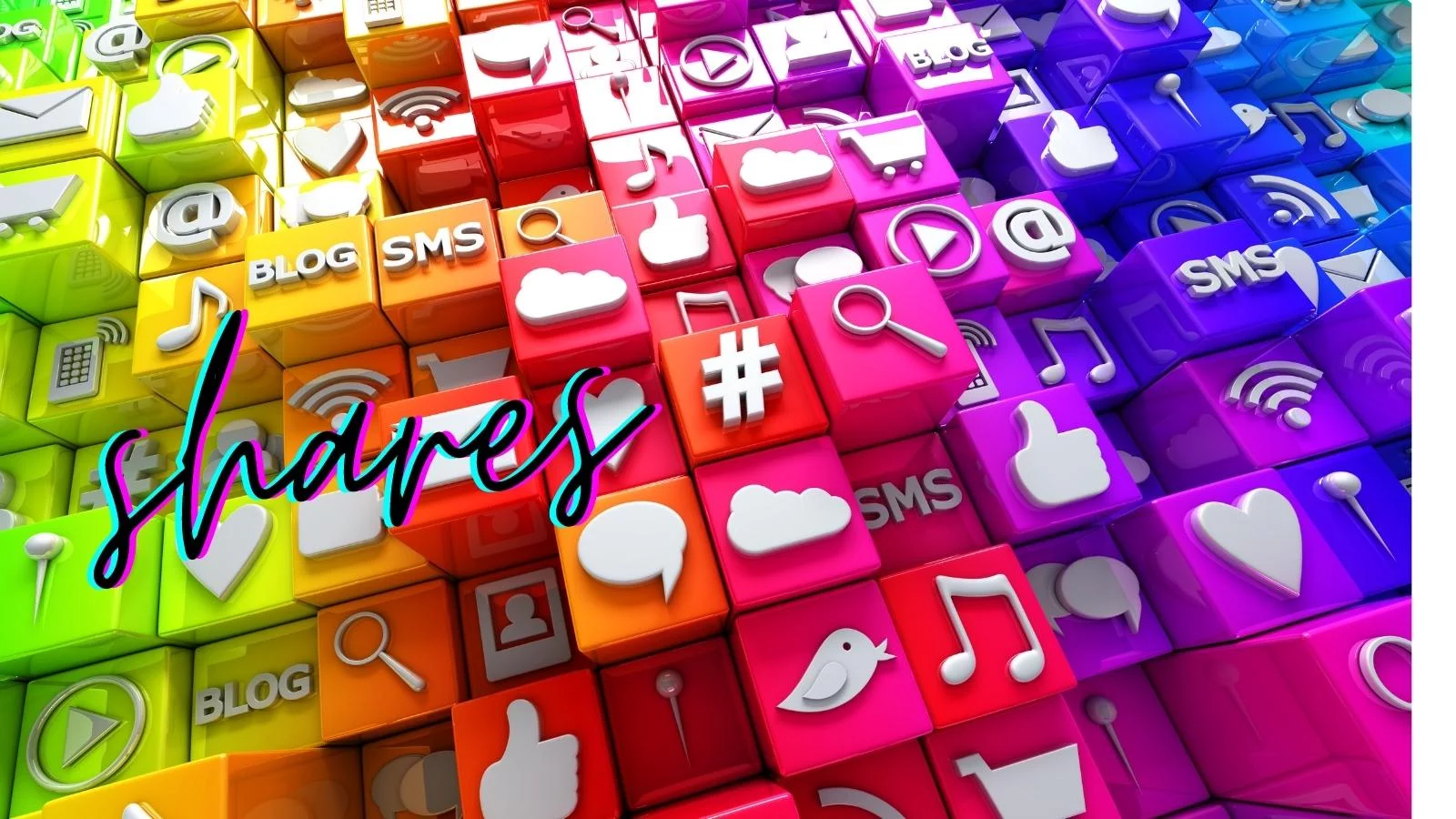 If you have read my blog for years you know how I love the 80/20 rule. I share 80% of others' posts and 20% or less of my own.
The numbers below from these bloggers may surprise you!
Do you wish you could have more social shares on your own blog posts? #bloggingtips
Click To Tweet
What Others Have to Say About More Social Shares from Their Blogs
Ryan Biddulph – From Blogging From Paradise.
I share new blog posts 4 to 5 times daily, for one day, on Twitter. On Facebook, and Google Plus, I share posts once to my accounts. I may also share posts to a few Google Plus Communities too.
As for overall sharing, I do the Evergreen Post Planner bit, so between that and my Triberr shares, I am roughly 1:1 I reckon. I don't get too caught up on ratios though; I just go with the flow.
Ian Cleary – from Razor Social.
Twitter – 3 times the first day, twice the second day, 1 week later, and then once a month.
Facebook – Twice in the first week and then once every couple of months.
Google+ – Once and then again every couple of months.
Sue Anne Dunlevie – From Successful Blogging.
Facebook – 2xday my old posts; 2 times a day others (use Buffer).
Pinterest – 12 pins a day mine; 4 pins a day others (use Tailwinds).
Twitter – 15x day from other Triberrs (automatically with $ plan); 4x day my older posts; 10x day other blog posts (Buffer/Tweetdeck).
G+ – 1x day my posts, plus one 15 a day in one session (Buffer and G+ directly).
no Instagram or YouTube.
A Few More Share
Adam Connell – From The Blogging Wizard.
I don't have a set amount for Twitter, but I'd probably say on average: Twitter – 5. Facebook – 1. Google+ 1.
These figures only include my personal accounts. I do have branded accounts but it's difficult to give an average on those. That's in total for my personal accounts. Over a period of 1 day to 45 days.  For popular posts, I'll go back and schedule additional shares although that number varies.
Irish Carter – From Dedicated to Life. 
I have a social media manager who posts my articles out on Twitter, Facebook, Google+, and LinkedIn approximately 5 times a week.  The following week that most current post is only promoted maybe 3-4 times on these.  The following week it is promoted 2-3 times and onward.  She does this so the older posts are continuing to be promoted.
I also use Triberr to help my work in being promoted.  My social media manager uses Hootsuite to schedule all the posts she promotes.
 Mayura DaSilva – From Mayura4Ever.
I do share my posts on Twitter and Facebook but only once per post as in to notify the new post 🙂 I used to share away old content on my personal Twitter profile, but not anymore.
Mostly readers/visitors promote my content.
Abrar Mohi Shafee – From the Blogging Spell.com
"I use a variety of social sites to promote my blog posts but I prefer to keep the frequency to one per account in a month period. The reason is that my social media audiences are the same and what I will share once or twice will initially stay within them.
Sharing a post daily or once per three days or a week via the same account would look like self-promotion and might result in some bad impressions, as I think.
So, what I try to do is indirect promotion. For example, I try to persuade people to visit my blog and convince them to share my blog posts by the quality of my content. In this way, I can achieve the same (more shares) without looking self-concerned.
However, when a post gets older, it is better to share it for one more round to keep it up and evergreen."
More Social Shares – Are You Surprised by the Numbers?
Are you surprised these seasoned bloggers are mostly sharing 1 to 5x per day for Twitter and less on the other social networks?
I certainly was. I would say the magic number is 4 tweets on a new post to get more social shares. (Remember that tweets have a short life!)
How often do you share your own posts? How many social shares do you average per post?