All About Me – Who is Lisa Sicard of Inspire To Thrive?
Looking back, I guess you could say that I always had the entrepreneurial spirit coursing through my veins!  For instance, I started working delivering newspapers as a kid in elementary school.  By age 14, I learned to type so that I could type classified ads every day after school and on Saturdays for the Coventry Reminder, a weekly community paper.
Moreover, I remember that I wanted to buy Levi jeans and my parents would not allow that as they cost too much. So, I decided to make my own money to buy my own jeans!  ?
That First Real Job
One summer while working at the Reminder, they decided to teach me how to make and design ads. Hence, this was before computers and it was the old cut and paste method.  I was a quick study and that lead me to attend a vo-tech high school for commercial art. Likewise, I stayed at the Reminder through most of my high school years and beyond.
The Next Job
Later, I went to work for a commercial printing company to expand my horizons. I found I was bored. That job led me to start to work part-time for a weekly Catholic diocesan newspaper called The Visitor.  Consequently, I designed ads and typed copy for the newsroom.  Soon I became full time as the Art Director.  Then, I decided to attend Community College to get my AFA in fine arts. There, I took mostly graphic art classes.
Next, I set my sights on working at The Providence Journal; the oldest continuous newspaper in the United States.  It was my dream job and I had been applying for jobs there since I was 15.  I finally got my first interview in my early 20's but came in 2nd out of 75 applicants!
When I called to inquiry why I was not offered the position, I was told that I needed daily newspaper experience. Disappointed but not deterred, I moved towards gaining more experience! After all, I would not give up!
My First Business in My Late Teens – Early Twenties
During this time, I did some freelance work and formed a company called Creative Hands.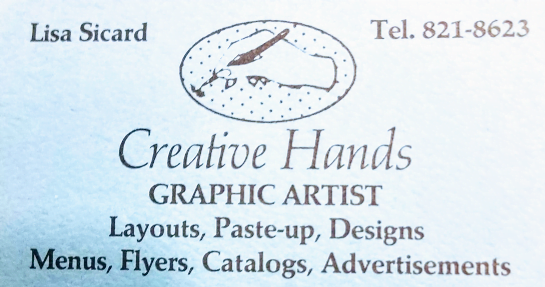 I did billboard ads for a local marketing company that placed ads on billboards at the local grocery stores. It was my best account until, tragically, the person died in an auto accident. After that, I made and designed business cards and greeting cards. (Photos of business cards and greeting cards).
In fact, I found some of these cards in my parent's home after my dad died earlier this year.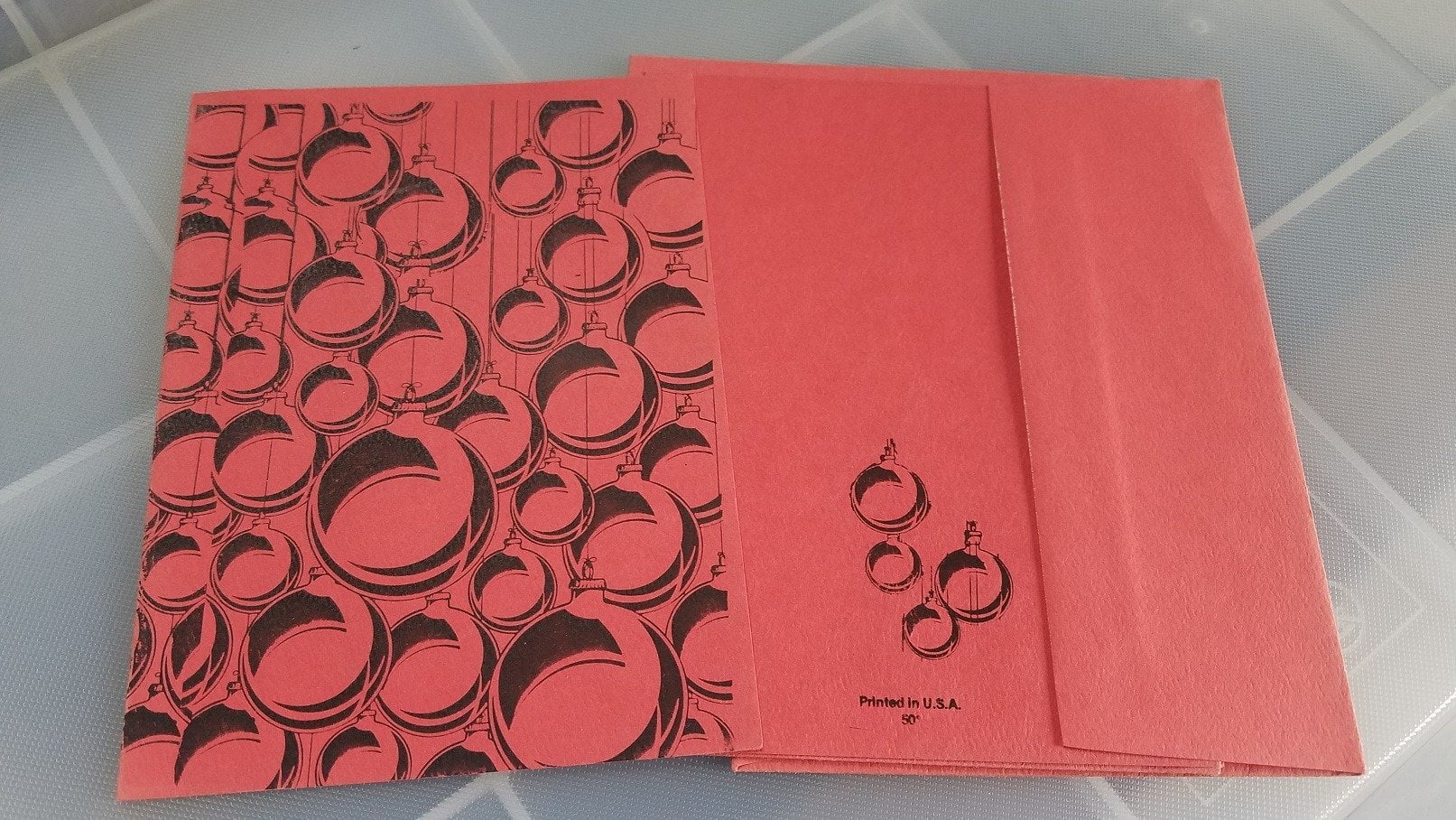 Although I was still crushed that I did not get the job at the Providence Journal, I continued pursuing ways to learn and gain newspaper experience. Months later as luck would have it, a photographer from the Pawtucket Times, a daily newspaper in a small city, told me of an opening at the said newspaper!
The First Daily Newspaper
I thought it was for a graphic artist, but it was for the composing department.  I applied and started that job in January.  Once again, I was bored.  I noticed that all the salespeople were making commissions and getting free trips and bonuses for extra sales.  I had a light bulb moment and I started to think that maybe I should try that?  Within a few months, a position came up for inside sales and the layout of the newspaper. I applied for it and got it.
Right away, I found that I enjoyed working with people and helping them design their ads. Because of my previous work experiences, I understood the ad sizes, colors, etc. It made it easier for me to sell. After a few years of working there, my manager left to go to the Providence Journal.
The Dream Job by 30
One summer day while attending a picnic, I began reading the ProJo and saw an ad for a job there.  It was not permanent but a temporary position.  This did not stop me from wanting to apply.  It was as if it had been written with me in mind!  I had to apply and take a chance!
At the time, I had two small children – ages 1 and 3.  I interviewed and after my former manager gave his recommendations about me, I got the job!  Some people were concerned I took the job without health benefits. That only lasted 1 month.
Another position opened, and I was in – full-time, my DREAM job!
Sales Job
I worked as inside sales and as a specialty rep for a few years.  It took a while to get outside sales, as at that time; not many women were put into those positions!  Hard to believe, right?
Within 5 years, I made it to outside sales – perfect timing as I was going through my first divorce. It saved me from having to sell my home.  I met wonderful friends and business owners during my time there.
I spent some time in local small business sales, digital sales, and most of the time with real estate sales. The one category I was not fond of was national and working with agencies. I found that I preferred face-to-face engagement with clients. That part of me has never changed or wavered.
Once again, as I was working in the field I attended Bryant College for marketing classes.
The End of An Era
It was a wonderful job for many, many years. Then the newspaper industry was turned on its head! After 25 years and painstaking deliberation, I decided to leave and go to work for a smaller, locally-owned paper.
That lasted less than a year as I was growing my part-time business and I quickly realized that it was time for me to take the leap and go full time on my own.
My Side Gig
It all started while working at the Providence Journal. I was a rep for website sales and became interested in everything digital. At the same time, I ran an online business called Fancy Scrubs for several years.
I built the website, did all the SEO, blogging, and social media for it. Since I was in a bad marriage it was my way of dealing with it. Then, when I was not working at the Journal, I spent as much time as I could learning and growing that business. It helped keep me sane!
Therefore, it gave me a sense of purpose and a feeling of achievement! In fact, I got the largest sale from a Tweet – a doctor in Texas purchased the largest order of medical scrubs. Because of that, I have not stopped tweeting since.
A Blog and Business Was Born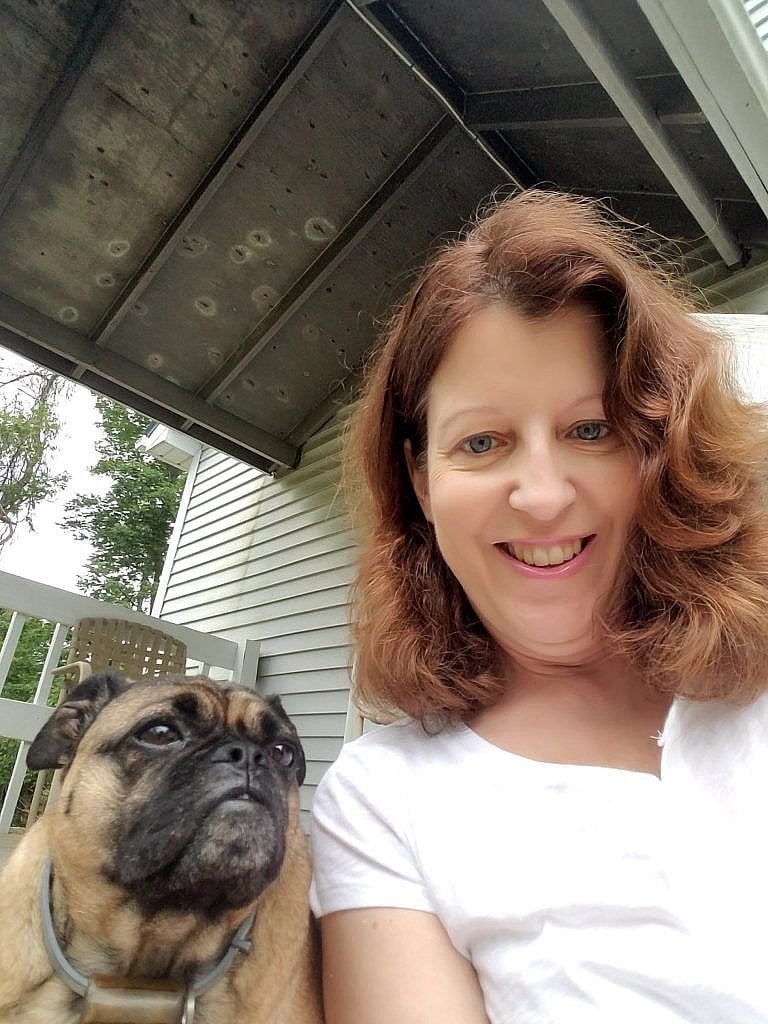 I began my own personal Twitter account and my own blog at inspire to thrive.  People – friends, associates, folks I met on Twitter were asking how I did it.  Therefore, instead of answering each individual question there and on email, I started a blog — Inspire to Thrive. I am proud to say that it has evolved and grown over the years; and in the past few, I have started offering services.
Now, I blog for international clients and I train and consult with local businesses.  Furthermore, I also do social media management, digital assessments, and blog for local clients.
Finally, I became proficient at Twitter…..so much so that my blogging colleagues convinced me to write an eBook! Another achievement I'm quite proud of!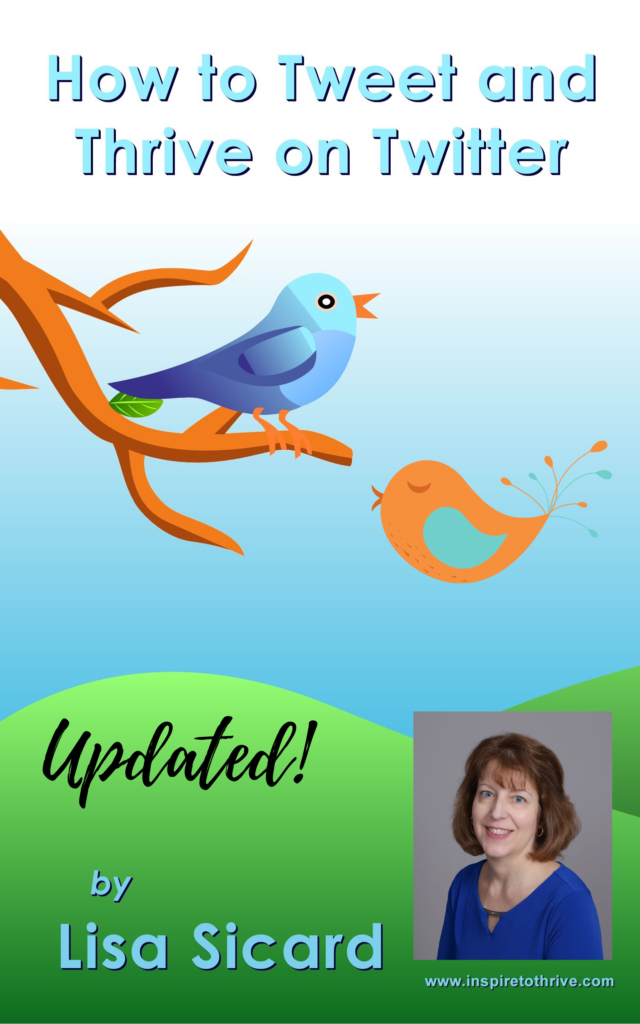 New Chapter Is Born
In fact, I am now in my ninth year of blogging and I am never bored!  Between my 30+ years of newspaper advertising and digital marketing, I feel I have so much more to offer potential clients. I love helping people and working for myself allows me the freedom to do so.
I am so excited about this new chapter in my career. Starting this business has taught me a lot about myself – my strengths, my determination, my sense of adventure, and loving what I do. I will never allow myself to be bored again! Life is too short!
A few more things about me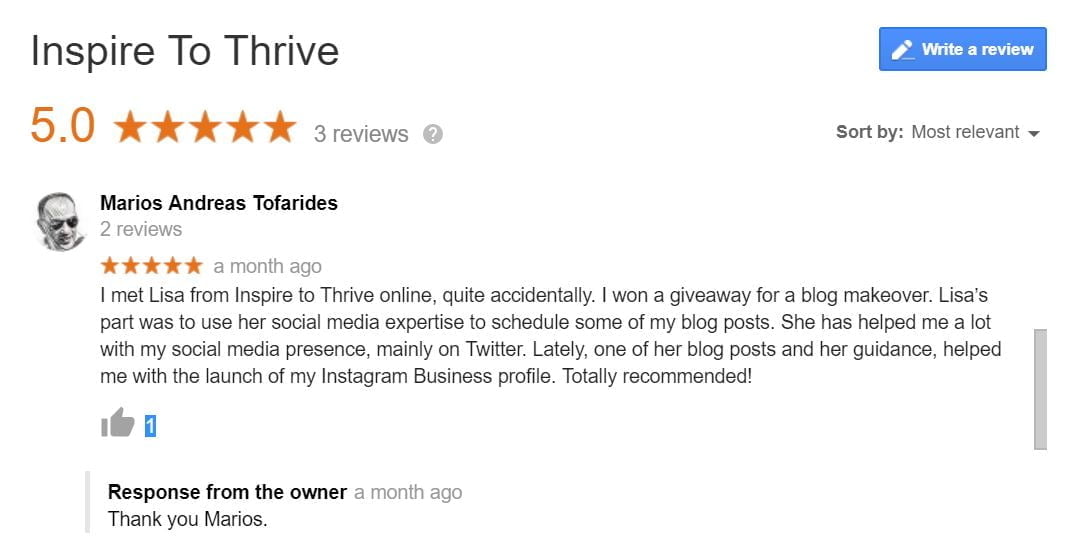 Featured recently on Reputation Defender – 10 of the best personal brand statement examples. June 2020.
See on Online Business Ambitions – 7 Experts Give You Their Advice on Starting an Online Business, June 2020.
Featured on I Am My Imagination in September 2019. The Solopreneur Series.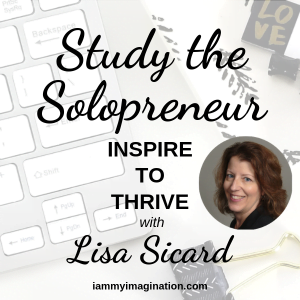 Interviewed by Social Champ – March 2019. Sharing Secrets of the Blogging World.
Featured on Status Brew (Below) – Top 100 Social Media Marketing Influencers to Follow in 2019.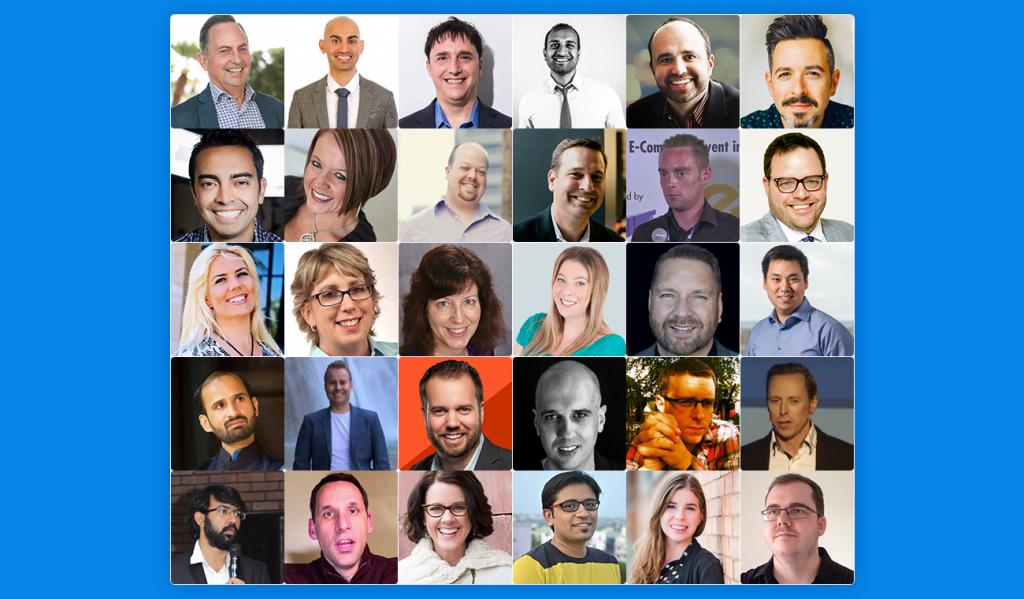 Featured on Digital Olympus – The most effective ways of acquiring traffic: 40+ experts interviewed. (November 2018).
Recently, I was featured on Ryan Biddulph's YouTube Channel: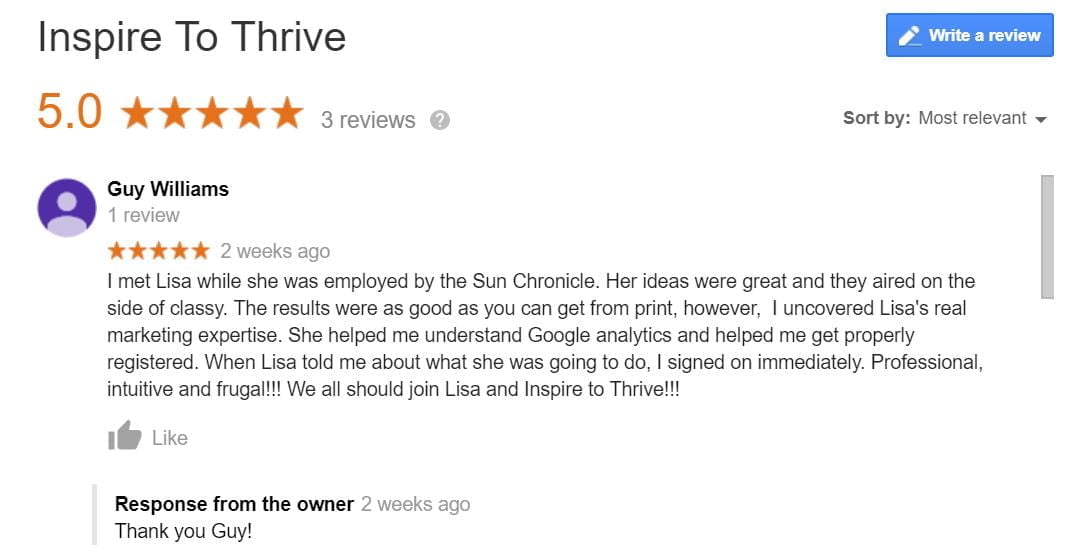 More About Me
Claimed as one of the top 25 Pro Bloggers to Get Inspiration from on The Writers Hub, October 2017.
Chosen as one of the 62 Experts Revealing Their Twitter Secrets and Tools on Simonzaku.com, October 2017.
Quoted on Small Biz Trends, July 2017 – Don't Wait – Take These 10 Easy Steps to Improve Your Business's Online Presence.
Featured on Signority as The Ultimate List – 70+ Business Experts To Follow For Explosive Business Growth –  February 2017.
Twitter is the favorite network you'll find Lisa on.
Featured on Search Engine Watch post  "13 Twitter PR Secrets to Report News, Gain Publicity and Build Relationships."
Highlighted on Blog Engage's Spotlight, September 2013.
More blogging at: Up City's Top 25 Inbound Marketing Articles of the Week.
Now Offering Content Marketing Services to help you with your small business or blog.
Loves to walk, enjoys taking nature pictures and learning new things.
Awards – About Me
Notably, One of the Top Ten in Report Garden's Top 10 Twitter Influencers.  March, 2017.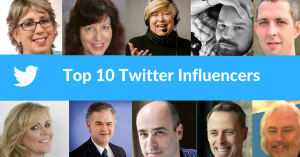 Featured in Fit Small Business Top Marketing Blogs for 2015 and 2016.
Skill Set
– Blogger and Founder of INSPIRE TO THRIVE (9 years and counting!)
– Social Media Management.
– Social Media Marketing.
– SEO – Search Engine Optimization.
– Content Marketing.
– Social Media Training and Consulting.
– Social Media Marketing Consulting.
– WordPress (Extensive Knowledge with some HTML knowledge).
– Google Analytics Knowledge and Usage.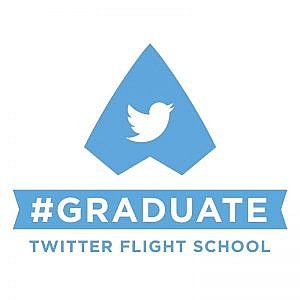 More About Me From Others:
All well Lisa. I really liked and appreciate all your articles as I get some awesome ideas and new vision for my career. Have a nice day and great week ahead.

— Rijhu (@Rijhu9) September 21, 2020
Wow such a nice explanation these tips not only limited to Instagram.
Replicated for creating Pinterest pins.
Thanks for sharing ??@Lisapatb

— ♥️♥️Suresh Allu♥️♥️ (@Suresh__Allu) September 19, 2020
Another great class from @remaxnorthernri presented by @inspiretothrive_lisa. https://t.co/PaTRkqRbu6 pic.twitter.com/lPvMeiuOuv

— Joe Luca, REALTOR (@Luca9797) May 29, 2019
Announcement! Infinity Blog Awards nominates https://t.co/t2Yl5b982w for Best Internet Marketing Blog 2019. Our very hardworking and smart Lisa Sicard @Lisapatb is the founder of this awesome blog.

Have you registered yet? #infinityBA2019 pic.twitter.com/MXddShyeXR

— Infinity Blog Awards (@infinity_awards) April 15, 2019
Great info. Instagram is powerful for my clients. https://t.co/w9Bi577sBA

— Janette Speyer (@JanetteSpeyer) March 19, 2019
Found very useful and interesting content on #InspireToThrive mam, it's a must follow blog for every social media and digital marketer.

— TechSini (@techsini) January 3, 2019
My pleasure. Love the way you engage with people. Truly social! Nice summer day in Toronto

— Irving Frydman (@IFrydman) August 24, 2018
Loved reading it! It happened to me quite a few times this year… Great tips

— Ai Addyson-Zhang, Ph.D Digital Learning Evangelist (@aiaddysonzhang) July 30, 2018
This was such an informative post, thanks for sharing your tips!

— Maria Wen Adcock (@BiculturalMama) April 12, 2018
Just found this wonderful lady last week. @Lisapatb Someone most of us can learn from. 🙂 https://t.co/OmXQMUmD9I

— Lynne Carey (@LynneCarey) February 28, 2018
So true @InspireToThrive Since you taught me about this I have seen an increase of traffic. Thanks bunches

— Donna Merrill (@donna_tribe) February 22, 2018
This is a gem: JustRetweet increases your tweets reach and social proof https://t.co/aKaXtkhhYm via @Lisapatb

— Donna Merrill (@donna_tribe) February 16, 2018
And More What Others Are Saying About Me
Thanks so much Lisa. You're an inspiration!

— Moss Clement (@mosclement) December 5, 2017
Thanks @Lisapatb for showing @TradeShowReady how to improve our profile by using a background image and add emoticons to our profile. Highly recommend her for Twitter help. pic.twitter.com/8FdVGvfxev

— Trade Show Ready ? (@TradeShowReady) November 26, 2017
Brilliant info and insightful tweet @Lisapatb, great site as well website

— Phil (@Train2Gain_Pro) November 19, 2017
As can be seen, there is more about me
Thank you! You always have great content. Have a great week! ?

— Harrison Ray Cowart (@harrisonRcowart) October 30, 2017
.@Lisapatb thanks for the upvote on my quora answer. Your Twitter account has some awesome tips for any smm ?https://t.co/wud9jKaOwL

— Shameel Abdulla (@shameelabdulla) September 26, 2017
@Lisapatb The go-to gal for blog tips. Triberr – How To Actually Use This Awesome Blogging Tool https://t.co/sSdBHpQyPY

— Lauren Salkin (@thinkspin) July 13, 2017
@Lisapatb great article Lisa It's not easy getting verified (speaking from own experience)

— Nancy Nardin (@sellingtools) November 18, 2016
More About Lisa Sicard from Twitter
@Lisapatb you're welcome and thanks to YOU, Lisa, for a great post on @twitter for #RealEstate pros ☀?. It's a keeper. Classic #SMM tips.

— Lynn Abate-Johnson (@peoplefw) June 6, 2016
@Lisapatb Glad to do it, Lisa. I am doing well. Great post on Twitter Tools.

— Steve Cassady (@SteveCassady) April 20, 2016
@InspireToThrive my pleasure! Always on the lookout for good content, and this piece is great ?

— Tony Romano (@WriterTonyRo) March 14, 2016
Great read! Thank you for RT'ing @Lisapatb post. #SocialMedia #content #tips https://t.co/dAjWMI0fdF

— Michelle Hamilton (@HavenlyPhoto) March 13, 2016
More about me from others:
Debbie from The DogLady's Den – "Lisa is an experienced webmaster and social media buff, whom I also met through Bren Lee as a result.  Her vast knowledge about Twitter and the ins and outs of the running a website are explained on her blog, for all of us to learn from. Want to know what's new in the world of social media? Lisa has the answers and will tell you how it will help your site. She has a flair for engagement and I enjoy our conversations.  Finally, we share a love of Southern California landscapes."
Sue Neal from Write Clever  "

Lisa

 is a friendly, engaging and very smart blogger, who shares her knowledge generously. Lisa's blog is full of great advice about blogging, including helpful tips about some of the stuff I find it difficult to get my head round, like search engine optimization (SEO) and social media. Therefore, if you ever want any advice about Twitter, look no further."
Silviu Constantinescu from NetMarket Success – "Lisa is an exceptional blogger and one of the most supportive people I know. Her site – Inspire to Thrive –  is packed full with expert advice in the SEO and social media world (she is an expert in those two fields). "
More About Me In Tweets:
Congratulations @InspireToThrive for having one of the Best Online Marketing Blogs! http://t.co/P6aZmxgmcD pic.twitter.com/GbVcQegvZu

— FitSmallBusiness.com (@FitSmallBiz) July 1, 2015
What is your opinion on connecting all your social media accounts? Good read posted by @Lisapatb http://t.co/KTL9NCSjSy — Chad Grayot (@chadgrayot) March 14, 2015
@Lisapatb – Hi I was browsing Twitter and stumbled across your account and thought; interesting, so I hit the follow button as a result.

— Rachel (@thedigger0) April 20, 2015
#FF to @Lisapatb, one of the smartest social media people out there and a great supporter of all things Rhode Island. — Ethan Shorey (@TheStoryShorey) February 6, 2015
We strongly endorse RI's own social media guru @lisapatb's Tweeting Like It's Second Nature http://t.co/7HzwVs0BvS … pic.twitter.com/yZT8rGzGMU

— RI Political Scene (@PolitcalScene) August 6, 2014
@Lisapatb My pleasure loved your article on @AlexaInternet Rank – thank you for that — Your Personal Brand (@tobrandyou) August 5, 2014
A great start to Memorial Day: reading social media expert @Lisapatb s Inspire Each Other Online to Thrive http://t.co/4cbeZ1HmgR — Tim Wasabi (@tim_wasabi) May 26, 2014
And more about Lisa Sicard on Twitter
@Lisapatb That is the kind of practical info that small biz entrepreneurs like me need- thx to you — Annie Charbonneau (@AnnieChanie) February 8, 2014
@Lisapatb Hey, I would thank you for always enlightening us with such great information. I love your blog and your writing.
— Vineet Saxena (@VineetSaxena4) October 27, 2013
#Bloggers come and read about how @Lisapatb AKA @InspireToThrive wouldn't give up on helping a reader: http://t.co/LcjH2uUrnn #FF — Barry Wells (@barry_wells) October 4, 2013
@lisapatbI love the new post. Just did the test. Thank you so much for all the great tips.

— Richly Middle Class (@RichlyMiddleCla) April 4, 2013
In Conclusion About Me
@lisapatb Lisa, I love your post for @adriennesmith40. Going to sharewith friends who want me to train them (free) on how to blog. #NoTime — NewEnglandMultimedia (@NEMultimedia) March 18, 2013
@lisapatb I am fine, Lisa. That was a great post. Of course Anything I see of yours in justretweet I post even before I read it 🙂

— mikec (@blogboy2) March 12, 2013
@lisapatb: Thanks for sharing. Hope your weekend is going well Jen

— JenCastlePhotography (@JenCastle) May 19, 2013
A HUGE #FF shout out for @Lisapatb A.K.A. @InspireToThrive for going the extra mile to help her #blog readers. Be sure to #follow her 😉

— Barry Wells (@barry_wells) June 7, 2013
@Lisapatb You're welcome Lisa. I'm always glad to share your content. It's always valuable.

— Sherryl Perry (@KeepUpWeb) June 13, 2013
@Lisapatb Always a pleasure to share your content Lisa. Really good stuff. Love it!!! You're awesome!

— Adrienne Smith (@AdrienneSmith40) June 20, 2013