Online Shopping
Shop these fun 
Online Shopping 
websites today with these fine retailer's and/or service websites – some are affiliates* and some are not. They are just my favorite places online that I like to shop online and save time!
Check Out These Fun Online Shopping Websites Today!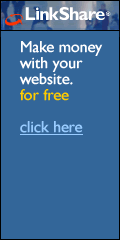 If you have some fun online shopping websites to suggest please leave a comment. It will be nice to add more as we get closer to the upcoming holiday season.
What makes you shop online? Do you like to save time or money?  Do you prefer to shop online or at a brick a mortar store instead? Shopping online is expected to increase by 62% in the year 2016 when US consumers alone are expected to spend $327 billion in the year 2016. according to Forrester Research.  In 2011 consumers spent $202 billion shopping online.  That made up 9% of all retail sales.
Do you enjoy fun online shopping websites ?
*Affiliates here include: Rock Scar Love, Tweak Your Style, Crazy Shirt, Giant Microbes, Bubbles Bodywear, Street by 50, Oscar Blandi, Classic Shapewear, Crocs, Comment Luv and Just Like Glass.