Content Marketing Posts Elsewhere
Check out these other contributor posts or places I have been mentioned on.
Why Social Share Buttons Need to be Labeled for Traffic Increases – Guest post on Proven Seo, May 2017.
Networking – The Essential Antidote To Blogging Alone – Why Blogging alone is Not the Way to Go! Guest post over at Curatti Blog, May 2017.
Guest Post at Donna Merrill Tribe –  How to Sweeten Your Twitter Lists and Gain More Followers.  March, 2017.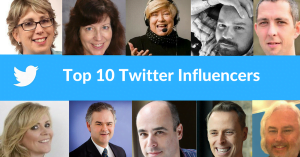 Growth Lessons From Top 10 Twitter Influncers, Report Garden, March 2017.
Recently featured on Signority – The Ultimate List – 70+ Business Experts To Follow For Explosive Business Growth – February, 2017.
Mentioned by Ryan Biddulph on BloggingTips.com, January, 2017.
Contributor Post on Basic Blog Tips – Twitter for Blogging – 15 Reasons Its Proven Powerful. July, 2016.
Contributor Post on Basic Blog Tips – Which Matters More For Your Blog, PageRank or Domain Authority? December, 2013.
Guest Post on Aha-Now – How Social Media Can Rock Causes. October, 2013.
Tweeting Like It's 2nd Nature eBook – February 2014.
Contributor Post on Basic Blog Tips – RebelMouse Proves What a Social Front Page Can Do For You!
How to Promote Slideshare For Your Blog on Mayura4Ever's blog.
Thriving Nature – Photo's I take of nature when I'm on a break.