Have You Updated To The Latest WordPress 3.4 Version?
WordPress 3.4 Update
If you are on WordPress you must have seen that version WordPress 3.4 is now available. After the last update which I downloaded immediately I decided to wait a little on this new update from WordPress.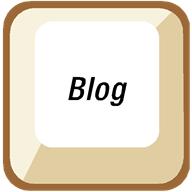 I wanted to see if there were any kinks to be worked out. This version is called Green in honor of guitarist Grant Green. Some of the new features of this latest WordPress3.4 release include:
Customization – This one is interesting, you can test themes without publishing them out to see and WordPress says they will be improving on this one as time goes on.
Better Embedded Tweets – This one is testing my patience, I just love embedded tweets.
I just upgraded my blog to #Wordpress 3.4. No issues found so far

— Thomas (@TechWork_dk) June 13, 2012
Image Captions - that include more like the ability to add HTML and like links in them.
Custom Headers – you'll be able to customize your theme headers.
What did I learn with the last update? There are things you should do before pressing the please update now button for WordPress 3.4.
Have Patience
Check hosting requirements of your PHP and MySQL with your host provider
Check if your theme will be compatible – have a backup theme ready just in case a one will be needed
Do a complete backup
Disable plug-ins
Automatic update is easier than the manual update
Enable your plug-ins one a time and test before moving on to the next – will save you grief if there is an issue with one
If you have trouble logging in clear the cookies in your browser – may even be a good idea if you don't have trouble logging in
Test – check your live blog to check if everything is working including your mobile app
As with each WordPress update it will become mandatory at some point to upgrade so be sure to set aside some time to do the 7 steps to keep your blog running efficiently and worry free. If you don't upgrade you may have hacker issues as upgrades also take care of security issues with WordPress.
Have you have downloaded this latest version of WordPress 3.4 and if so how do you like it?
27 Responses to Have You Updated To The Latest WordPress 3.4 Version?